Turmeric concoction recipe for inflammation.
14/04/2023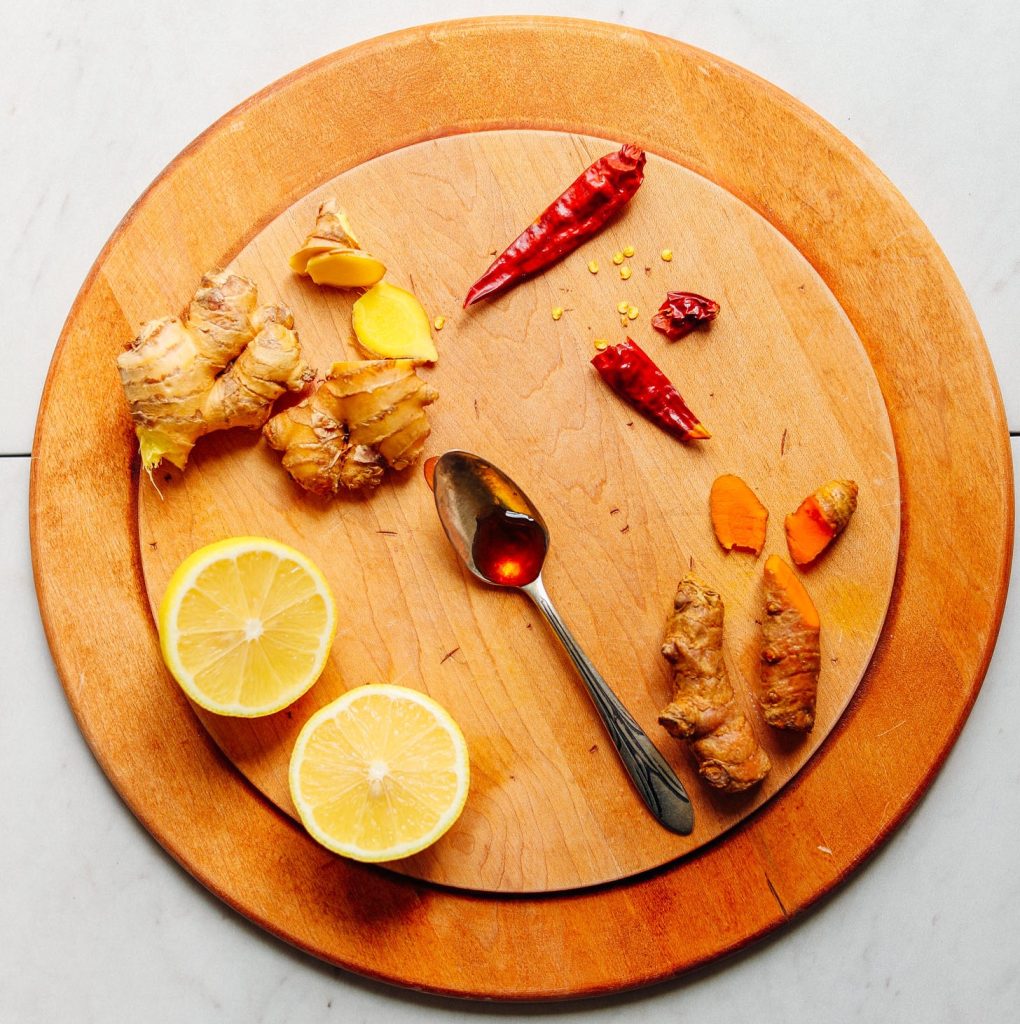 First of all, what is a tonic? Good question! It's a 'medicinal substance taken to give a feeling of vigor or well-being.' (source)
Benefits of medicinal plants are becoming increasingly recognized in modern society, they've been around for a long time. Using plants for healing purposes is a part of Ayurvedic and Unani traditions (source) as well as Traditional Chinese Medicine (source).
I used to think of "tonic" as tonic water. But when I realized that it related more to a healing beverage or substance, I've been calling this recipe a "tonic" ever since!
This turmeric-ginger-lemon variety has been on repeat for some time now, so it was due time I share it with you all. It's easy to make, requiring just 5 minutes, 3 ingredients, and 1 pot. Healthy and easy? Yeah, now we're talking.
The base for this easy tonic is lemon juice, freshly grated ginger, and freshly grated turmeric. You can elect to add maple syrup, but I didn't find it necessary! The only other thing I prefer is a little kick in the form of cayenne pepper.
So what makes this tonic healing? Good question.
Turmeric contains a compound called curcumin, which boasts amazing antioxidant and anti-inflammatory effects. (source) Plus, it's been used in India for nearly 4,000 years and has gained popularity throughout the world in part due to its vast medicinal uses (read more about it here).
Ginger is a natural anti-inflammatory and antioxidant that has been known to aid digestion and relieve nausea. (source)
Lemon is naturally detoxifying and alkalizing in the body, aids in healthy bowel movements, and boasts plenty of Vitamin C, which boosts the immune system. (source)
And cayenne stimulates circulation, boosts metabolism, naturally relieves pain, and can have an alkalizing effect in the body. (source)
Ingredients
1 Tbsp fresh grated turmeric (packed // or 1/2 tsp ground, though fresh is best)
1 Tbsp fresh grated ginger (packed // or 1/2 tsp ground, though fresh is best)
1 whole lemon (juiced // ~3 Tbsp or 45 ml juice as original recipe is written // plus leftover rind)
1-2 tsp maple syrup (optional // can sub stevia or raw honey if not vegan)
1 pinch cayenne pepper (optional // or cracked black pepper which many readers have commented helps with the bioavailability of the turmeric!)
3 cups filtered water
Instructions
To a small saucepan, add turmeric, ginger, lemon juice and leftover lemon rind, maple syrup (optional), cayenne (optional), and filtered water. I personally didn't think it needed any sweetener, but sweeten to taste.
Bring to a simmer (not a boil) over medium to medium-high heat (~3 minutes). Then turn off heat.
Set a small strainer over serving glasses and divide between two mugs. Enjoy. If the tonic is too potent for you, dilute with more hot/warm water.
Store (strained) leftovers in the refrigerator up to 2-3 days. Reheat on the stovetop until just warm.
Notes
*Nutrition information is a rough estimate calculated without cayenne or sweetener.
Nutrition (1 of 2 servings)
Serving: 1 serving Calories: 13 Carbohydrates: 1.8g Protein: 0.4g Fat: 0g Saturated Fat: 0g Trans Fat: 0g Cholesterol: 0mg Sodium: 16 mgFiber: 0.4 gSugar: 0.6 g